Budget for Sri Lanka
Budget for Sri Lanka
Before deciding on the destination of our next vacation, we always take the budget into consideration. The budget for a trip is one of the most important elements considered during a travel project. Discover the currency of Sri Lanka and some exchange rates (this is for informational purposes only. Please consult a bank for more accurate details).
Below is an approximation of the exchange rates in April 2019:
The cost of living in Sri Lanka
Sri Lanka is not a high-cost country. The pearl of the Indian Ocean is perfectly suited to every travellers as you can find a variety of accommodations. However, it is important to learn about the entry fees of the activities and excursions which can represent a significant additional cost.
The currency in Sri Lanka is the Sri Lankan Rupee (LKR). It's issued by the Central Bank of Sri Lanka and has dealt with various fluctuating interest rates throughout history. One rupee is divided into 100 cents. The rupee is available in coins (1, 2, 5 and 10) as well as in bank notes (10, 20, 50, 100, 200, 1000, 2000 and 5000).
Cash is still the most important form of currency in the country. You will need cash to pay tuktuk drivers, shop keepers and roadside vendors, preferably small banknotes. Many sellers will not have change for big banknotes like 2,000 rupee or 5,000 rupee bills. Keep smaller rupee bills in hand to pay for train rides, entrance fees and king coconut drinks on the way.
Credit and debit cards are widely used in Sri Lanka. Many larger shops and supermarkets accept credit or debit cards. However, many small businesses and retailers only accept cash. Visa and MasterCard are the most commonly accepted types of credit cards. American Express and Diners Club are not as commonly used. Credit card fraud is not particularly widespread in Sri Lanka compared to other countries in Asia, but it is best not to use your card in small shops. Take the usual precautions against credit card fraud while in Sri Lanka.
ATMs are common in all major cities like Colombo and Kandy, tourist areas and some small towns. ATM machines are available 24/7. Be aware that when you withdraw money from an ATM machine using a card not issued by the bank the ATM belongs to, charges may be applied. Therefore, it's best to withdraw all the cash you need in one go instead of making many minor cash withdrawals multiple times.
Hotel budget in Sri Lanka
You will find many housing possibilities and for all scholarships. Depending on your desires, you can stay in guesthouses, shops hotels or large resorts with spa. If you want a more original experience, you can sleep at home or in ecolodges. In a guesthouse, the price of a double room is about 3,000 rupees (about 16.5 euros). Guests can stay in a luxurious hotel room from 20,000 rupees.
Food Budget in Sri Lanka
The food budget depends on your cravings. If you decide to eat locally, it will not cost you at all, for example the traditional «Rice & Curry» costs about 250 rupees (1.30 euros) and you can eat other local dishes starting from 200 rupees (1 euros).
If you want to vary meals, for small budgets, it takes an average of between 500-600 rupees for lunch or dinner. For average budgets, you can find dishes between 800-1100 rupees and double for the biggest budgets.
Sightseeing budget to Sri Lanka
It is true that in general the cost of living in Sri Lanka is not very high but it should be noted that there is a noticeable difference between the prices for locals and tourists, especially for national parks, nature reserves and UNESCO sites. We invite you to read the prices on the page reserved for this theme on our website.
Transport budget in Sri Lanka
The price of public transport in Sri Lanka is quite low, which will allow you to travel everywhere with a lower budget. Some transports are relatively slow like the train or buses (off highway). Otherwise in the city centers, it is very easy and economical to travel with the tuktuks. If you take a tuktuk in Colombo, make sure it has a meter! Count 40 rupees per kilometer (60 rupees the first). You can download Pick Me and/or Uber applications to order a tuktuk.
In other cities, you will have to use your negotiating skills. Agree with your driver on the amount of the trip before you leave. For more information click here.
Budget per day in Sri Lanka
Subject to seasonal variations and selected accommodations, you can find below approximate prices of expenditures per day, calculated per person:
You can ask our teams to advise you on the budget to have outside accommodation. For more practical tips click on this link.
WITH AN ENGLISH-SPEAKING DRIVER
WITH A FRENCH-SPEAKING DRIVER
Tipping in Sri Lanka
It's common in Sri Lanka to leave a small tip if you are satisfied with the service. Hotel and restaurant staff will expect a small tip (depending on the service and the size of the bill).
At hotels, baggage holders expect a tip of around 100-200 rupees. Jeep drivers and other guides will expect around Rs. 1000. You can calculate your chauffeur-guide's tip depending on your satisfaction at the end of the tour (around 1000 rupees per day).
Your chauffeur will expect a tip at the end of the tour. Consider around 1000-2000 rupees/day. It can vary depending on your satisfaction.
If you have local guides, trekking guides, or any other activity with the assistance of the staff, it is recommended to give a tip, from 500 to 1000 rupees, depending on the satisfaction and duration of the activity.
Our Concept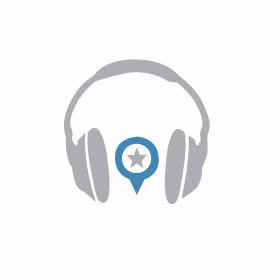 We LISTEN to your VACATION DREAMS.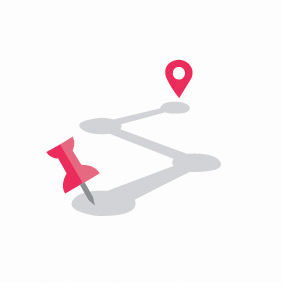 We tailor-make your INDIVIDUAL ITINERARY together.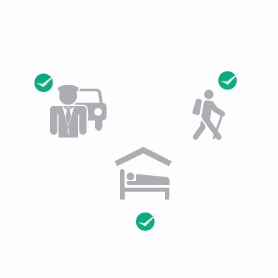 We BOOK your hotels, activities, your chauffeur...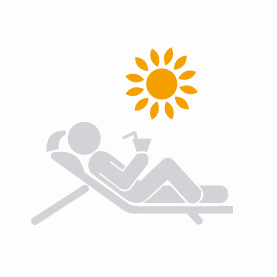 YOU ENJOY AN INCREDIBLE VACATION!